If you're looking for a simple, quick, and delicious keto roll recipe, then you're in the right place because these Keto Ham and Cheese Rolls will keep your tummy full for a while!
The best easy recipe for savory, fluffy, light, and cheesy rolls loaded with ham is an absolute delight!
This recipe is simple, easy, and so delicious – and it uses tools and ingredients you already have on hand.
It's puffy, cheesy, salty – and are hearty and filling – perfect for keto dieters.
INGREDIENTS
¾ cup shredded mozzarella cheese.
½ cup shredded cheddar cheese.
½ cup grated parmesan ,grated cheese.
1 cup diced ham
2 eggs
INSTRUCTIONS
Preheat oven to 375 degrees Fahrenheit.
Take a bowl and combine the egg cheese and shredded in it and mix it until the ingredients are fully combined.
Stir in diced ham and mix to get combine.
Set out a well prepped baking sheet – lined with parchment.
Into six to eight parts, divide the mixture equally and form into round rolls.
For about 15 to 20 minutes, bake at 375 degrees until the cheese has created a slight brown crust and fully melted.
To mix up your cheese selection, feel free – but to keep the flour-like texture, stick with 1 grated hard, dry cheese.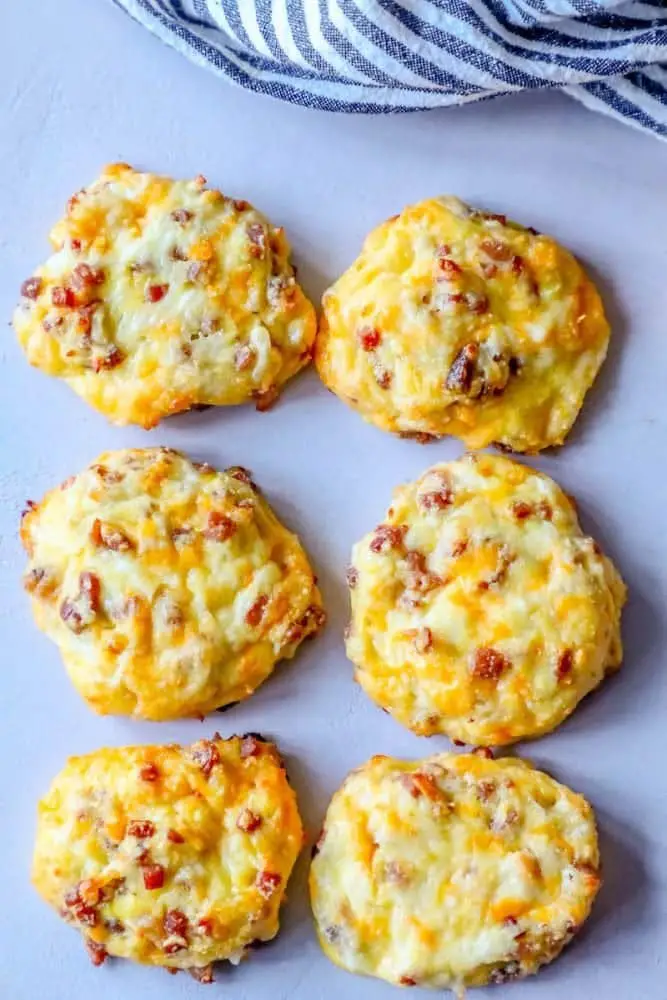 NUTRITION INFORMATION
Yield 6
Serving Size 1
Amount Per Serving
Calories
198
Total Fat
13g
Saturated Fat
7g
Trans Fat
0g
Unsaturated Fat
5g
Cholesterol
108mg
Sodium
623mg
Carbohydrates
3g
Fiber
0g
Sugar
1g
Protein
17g