Keto Oreo Chaffle (cream cheese filling)
Only 2.6 net carbs
Ingredients
2 tablespoons almond flour
1 tablespoon unsweetened cocoa powder
2 tablespoons unsalted butter, softened
1 tablespoon powdered erythritol
Keto Oreo Chaffle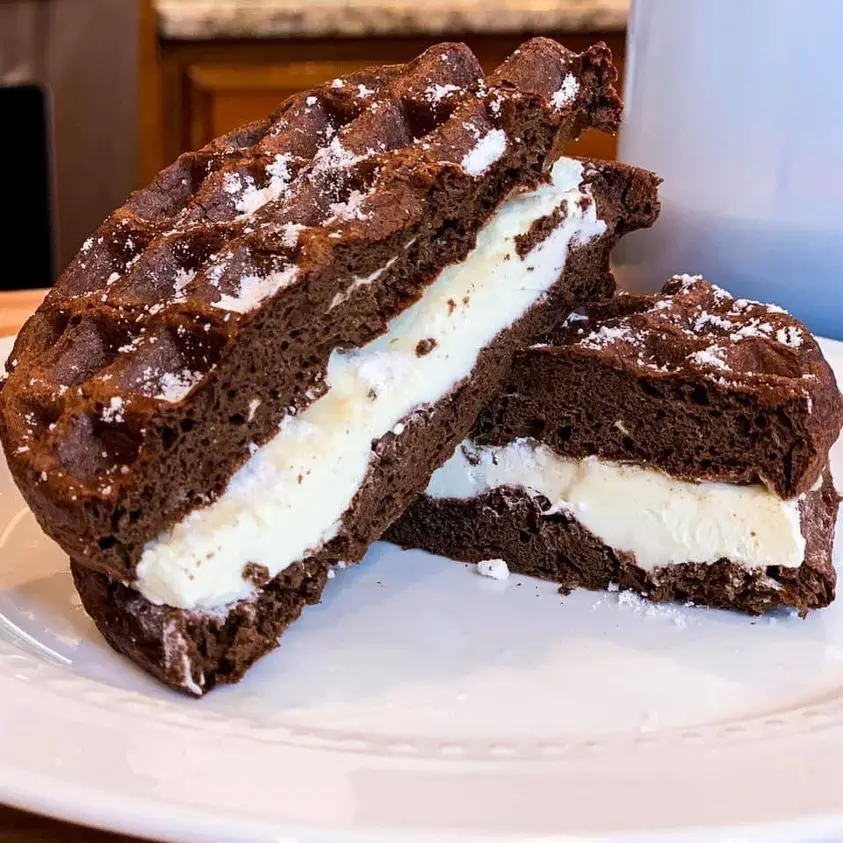 Directions
Preheat waffle maker to medium high heat.
Whisk together egg, cream cheese, almond flour, cocoa powder, monk fruit, and vanilla.
Pour half of the chaffle mixture into the center of the waffle iron. Close the waffle maker and let cook for 3-5 minutes or until waffle is golden brown and set.
Remove chaffle from the waffle maker and make second chaffle.
To make the filling, mix together butter, powdered erythritol, vanilla and salt in a small bowl with a spoon or an electric mixer.
Spread the filling in between the chocolate chaffle.
YOU CAN STORE IN THE FRIDGE OR FREEZE N LET THAW OUT