Keto Garlic Bread?
A delicious ketogenic bread recipe that is crispy on the outside and soft on the inside…?? Garlic and butter add flavor to its taste!??
Moreover, one of them contains only 1 gram of carbohydrates. ??‍♀️?
?Materials
?300 ml (150 g) almond flour
?5 tablespoons ground psyllium husk powder
? 2 teaspoons of baking powder
? 1 teaspoon of sea salt
?2 teaspoons apple or white wine vinegar
?225 ml of boiling water
?3 egg whites
For Garlic Butter:
?110 g butter (at room temperature)
? 1 clove of minced garlic
?2 tablespoons of finely chopped fresh parsley
?½ teaspoon of salt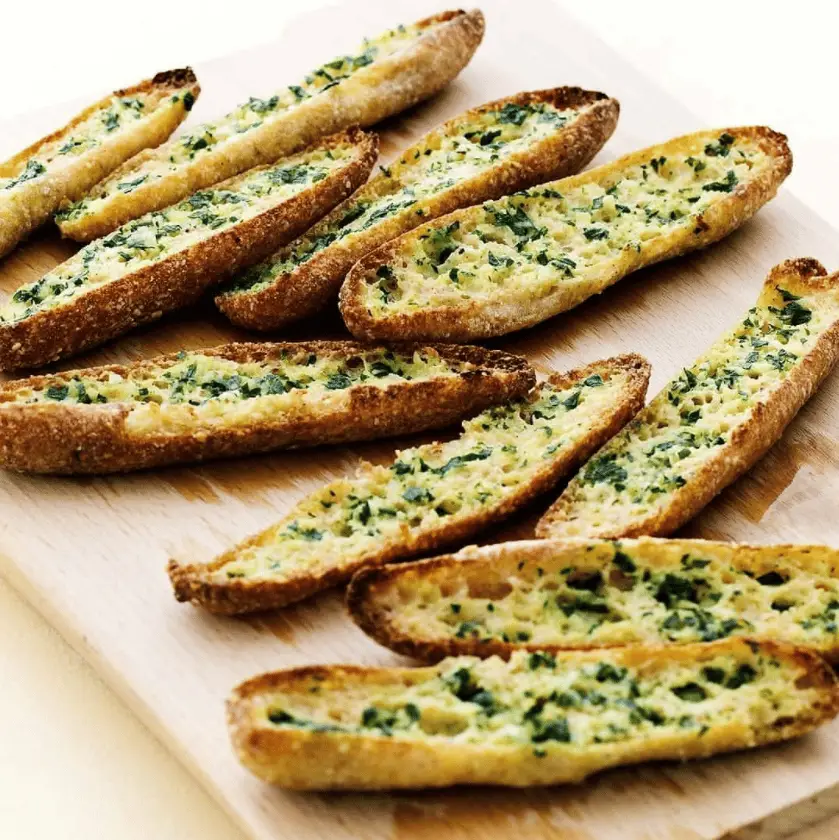 ?Making
Preheat the oven to 175°C. Mix the dry ingredients for the bread in a bowl.
Add the boiled water and add the vinegar and egg whites to the bowl while beating with a hand mixer for about 30 seconds. The consistency of the dough should resemble play dough, do not mix any further.
With damp hands, shape the dough into 10 pieces and form into long buns. Place spaced apart on the baking tray.
Bake on the lower shelf of the oven for 40-50 minutes.
Prepare the garlic butter while the bread is baking. Mix all the ingredients and put in the refrigerator.
After the buns are baked, take them out of the oven and let them cool. Take the garlic butter out of the refrigerator. When the scones are cooled, cut them in half using a serrated knife and brush each half with garlic oil.